This post may contain affiliate links, meaning at no additional cost to you I may earn a small commission when you click a product or company link. As an Amazon Associate I earn from qualifying purchases.
Is blogging dead? Is it too late to start a blog and start generating income with it? I don't think so. Here's how I started making a little money with a brand-new-to-me niche in 2018.
I cut my blogging teeth as a high school senior in 2002 when my friends and I all had Open Diary accounts. Trust me, those angst-filled diary posts and poems weren't generating any income, and it's only until recently (through lots of trial and error) that I've learned how to actually earn a little money from a blog.
Can you make money with a new blog?
Always the entrepreneur, late in 2018 I googled, "Can I make money with a blog?" I thought for sure that blogging was dead and I was too late to the game to actually start taking blogging seriously instead of as an on-again/off-again hobby.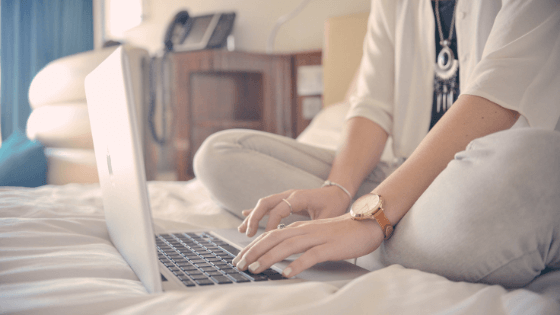 Have you ever found a site where the content is so good that you just have to have whatever the author is selling? That Google search led me to a post on obstacle.co. It was clear that the author knew what he was talking about and cared about producing quality content.
His no-nonsense, cut-the-fluff approach appealed to me. There was no hype, just straight talk. I searched his site to find out how to get his course, and within a few days I was a member of the Billionaire Blog Club/Dare to Conquer (now called Seek the Offer) blogging community.
Blogging isn't the business
The creator, Paul Scrivens (known as "Scrivs"), changed the name from Billionaire Blog Club to Seek the Offer (STO) as a way to emphasize that blogging itself isn't the business, but rather just a part of a successful online business model.
So what's the path forward if you want to make a successful blog of your own (with a nod to Scrivs for these concepts)?
Recognize there's no silver bullet. I've spent a lot of time looking for that ONE THING that would make me an overnight success. But I'm learning that a successful online business is a collection of several things working together properly, not just "the one thing" you're missing.
Know that your business's growth is in your hands. When things get hard, it's not Google's fault or Pinterest's fault or anyone else's fault. It's up to you to turn it around. I've been known to get this one wrong too… But the more I own my own responsibility, the more success I see.
Know your "Why." Why should your readers care about your content? After joining STO, I finally got clear on what I wanted to offer my readers. Mommy Knows Tech exists because I believe that balance leads to more joy in life. Because I believe in balance, I'm going to create content that helps you understand technology so that you can be more balanced about it. No gobbledygook or hype here.
See your blog as just a piece of the bigger puzzle. What else does your audience need? Books? Courses? Mastermind groups? Remember, the blog is not the business. It's only part of the business. I've got so many ideas now for products that will help my readers achieve a joyful balance–I just have to buckle down and create something.
Commit to quality content. Don't write it just to write it–write to provide real value to your audience and establish yourself as an authority. That is what will help you build a successful business.
Write consistently. You may not be able to publish consistently, but you should at least have a consistent writing schedule. I hate mornings, but I drag myself out of bed at 5:00 most days to get my writing in before the kids get up for the day.
Promote your content. That may be on Facebook, Pinterest, YouTube, Instagram, or just really good SEO. But somehow you have to get eyes on your content if you want to build your business. I've taken years to build my following on Facebook, and while I still mess it up, I think that's really contributed to my initial success with the blog.
Build your email list. These are your fans, the people who keep coming back for what you write and will eventually become your customers. Mine is still very small, but it's growing and I know what I need to do to make it grow faster. (Again… I just have to do it!)
There's a lot more detail that goes into each of these steps, of course. It's possible to figure it out by yourself, but if you need some help putting it all into action, Scrivs and the rest of the STO community will help you make it happen.
What you get in STO
courses on content creation, traffic generation, offer creation, with more courses and content being added all the time. Scrivs is crazy on fire and makes new stuff constantly. I'm especially excited about the YouTube course that's coming up.
an awesome community of like-minded bloggers, where you can bounce ideas off each other and learn from what other people are doing.
The community has been life-changing for me. Sometimes starting an online business can feel awfully lonely. You're one person, sitting behind a computer screen, typing your thoughts out with no idea how the world is going to receive it.
At 1400+ members and growing, the blogging community is arguably the best part of the whole thing. I think it's worth the cost of the program all by itself.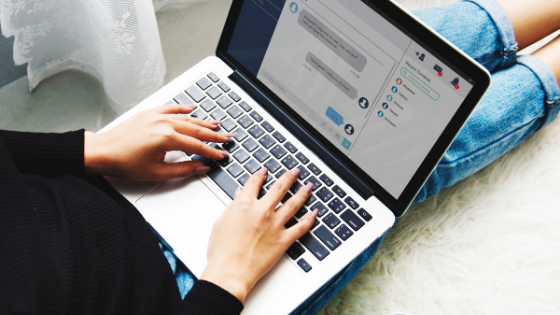 Anytime I have a question about specific implementation or want a review of a tool I'm considering or just want some insight into how I should move forward, I can pop into one of the community's Slack channels and quickly get an answer to my question.
A challenge…
Is blogging dead? Scrivs doesn't think so. In fact, in February of 2019 a former member of the Seek the Offer community claimed that blogging was dead and it was impossible to make money with a new blog anymore.
Scrivs wholeheartedly disagreed and gave himself a challenge: he started a new blog that nobody knew about except him and Marybeth (our blogging community manager) with the sole purpose of proving that he could get a brand-new blog up to 25,000 page views a month in just 90 days.
Here it is in his own words:
I've been blogging in some form for over 16 years now and let me tell you that for 16 years people have been saying blogging is dead.

The problem with this thinking is that blogging is the actual business.

Blogging is not the business.

Blogging is actually the marketing for your business.

Blogging is nothing more than providing value to your audience and providing value will never die, plain and simple.

Do fewer people search for solutions to their problems online? No.

Do fewer people use Pinterest to find solutions to their problems online? No.

Do fewer people use YouTube to find solutions to their problems online? No.

Hopefully you see where I'm going with this.
By the way, this challenge is on top of regularly creating new course content for STO members and running his own blogs and parenting a one-year old and a new baby. Being around Scrivs will motivate you to be and do your absolute best.
Business-to-business isn't all there is
He practices what he preaches. What impressed me most about Scrivs, aside from the value of his content (including what he gives away for free) is that he runs several successful blogs of his own in a variety of niches. He knows how to help bloggers create money-making blogs of their own.
I don't know about you, but I've gotten discouraged by a lot of the "gurus" in online marketing because I wonder if they know anything other than how to make other entrepreneurs give them their money. Do they really know how to help other entrepreneurs succeed who don't want to just sell services or courses to other entrepreneurs?
Scrivs does. The Seek the Offer community is full of successful bloggers from all kinds of niches–parenting, personal finance, bullet journaling, keto, fashion, lifestyle… The list goes on. The point is that, if there are people who want what you have to offer, Seek the Offer will help you learn to make a business from it.
Finding your passion
It's because of the Seek the Offer community that I dared to branch out from the natural-health blog I was trying to create into technology, where my passion really was. (Don't get me wrong, I'm still passionate about natural health and wellness, but writing about it doesn't pull me in the way making technology approachable to the average person does.)
Now, I'm going to be straight up with you. I'm not rolling in the dough from my blog yet. I could buy a couple cups of expensive coffee with what I've made so far. But the point is that I have made money, which means all I need to do is keep doing what I know works, add in the parts I haven't done yet, and scale it up.
I have a very clear path forward and know exactly what I need to do to make it happen. The only thing holding me back is me and the time and effort I put into it, not some nebulous concept like "blogging is dead."
Blogging is not dead. Online business is not dead. You can start a money-making blog today. Join the Seek the Offer community with me and find out for yourself.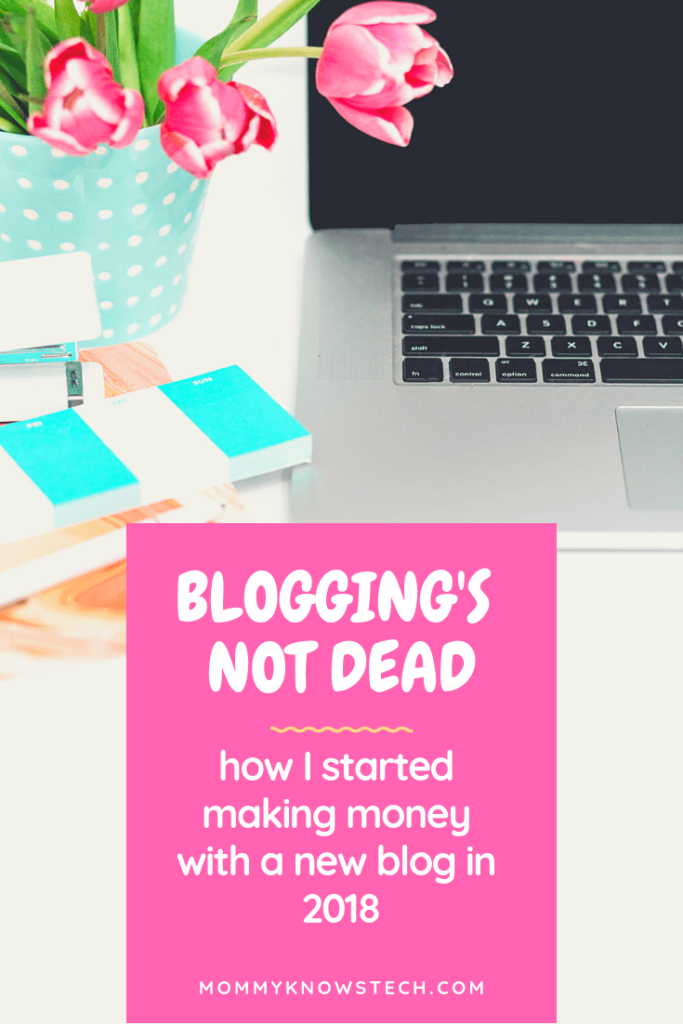 Was this post helpful to you? Please give it a Pin or a share!