This post may contain affiliate links, meaning at no additional cost to you I may earn a small commission when you click a product or company link. As an Amazon Associate I earn from qualifying purchases.
Fall is one of my favorite times of year. The weather is cooler and the changing colors of the leaves are striking.
And I just love being outside in the crisp fall air.
Sometimes, though, when we have little ones at home, it can be hard to come up with things for them to do now that the pools are closed and going outside requires a little more bundling up.
As a tech blogger, I love technology and the many opportunities it offers us, but I'm also a huge proponent for reducing screen time and just enjoying the world and the people around us. Plus, there are lots of good reasons to limit your kids' screen time.
If you're looking for fun screen-free fall activities for your kids, you'll definitely want to check out this list. You'll find over 30 awesome activities that bring out the best of fall.
By the way, you may also be interested in this list of screen-free Thanksgiving activities for kids.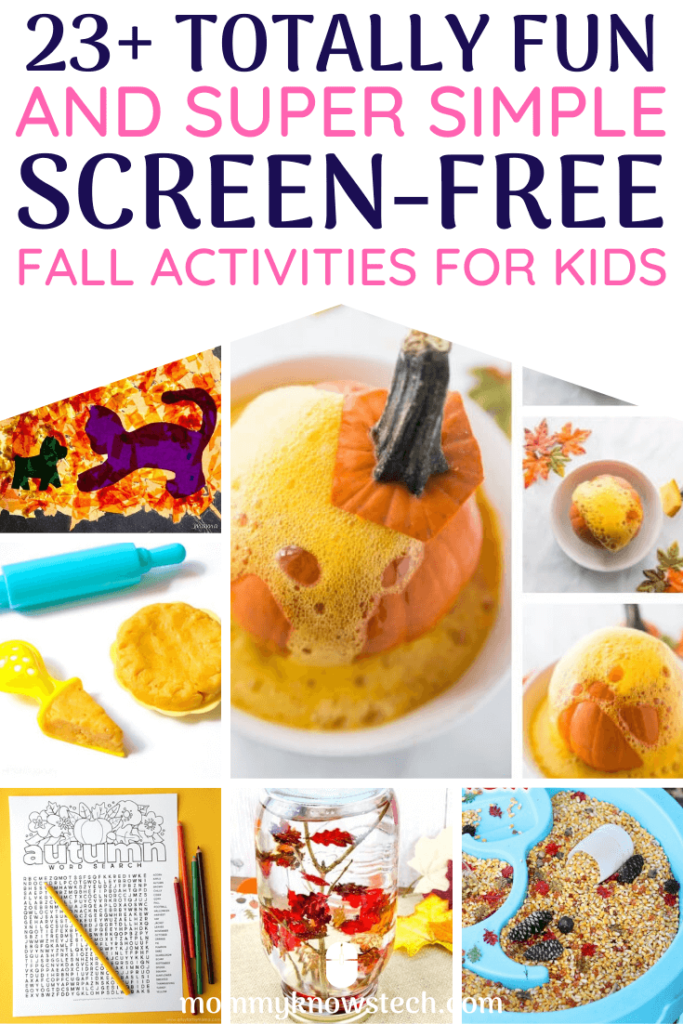 From easy crafts to hands-on sensory activities, from activities that will get your kids (and you!) outside to quiet tabletop activities to encourage independent play, you're sure to find what you're looking for here.
Which of these screen-free fall activities for kids will you be trying first?