This post may contain affiliate links, meaning at no additional cost to you I may earn a small commission when you click a product or company link. As an Amazon Associate I earn from qualifying purchases.
If you've decided to KonMari your house, you've probably come across some old technology that you're no longer using–laptops, tablets, cellphones… What on earth should you do with them? They're clearly no longer sparking joy, but you shouldn't just toss them in the trash, right?
While I was on the hunt for a new smartphone to replace my dying Android, I took several old phones to the local Best Buy for recycling. But when a friend asked me what to do with her old technology, I decided to do a more extensive search.
Related: How to Free Up Space in iOS 12 When iPhone Storage is Full
You'll want to make sure you wipe any personal data first. (Here's a good guide for cellphones and tablets.) Then check out these ideas for what to do with those devices you don't need anymore.
1. Sell Your Old Technology
When you get replacement technology, it's nice to get a little something back for your old technology. While it can be a little bit of legwork to get your device ready, take photographs, and write up a compelling description to get people to bid or buy, third-party resellers are your best option for getting the best price for your devices.
Not sure if it's worth trying to sell? Search for your device on for-sale sites to see what devices like yours are going for.
To sell on Amazon, find your device on the site; then click the "Sell on Amazon" button on the product listing page. Other options include eBay (where you can also donate the proceeds to charity), Craigslist, or Facebook Marketplace if you want to go the DIY resell route.
For a little less money and a lot less work, you can sell your device directly to a reseller. Apple, Best Buy, Sprint, Verizon, AT&T, T-Mobile, Amazon, Gazelle, NextWorth, and uSell will all give you gift cards, trade-in value, or cash for your old technology without you having to do any of the work of selling.
You'll have to wait until the reseller receives your device before you get paid. If you can't wait and are willing to take a bigger hit on price in favor of immediate cash, you can also drop your device in a local EcoATM kiosk.
2. Give Away Your Old Technology
If your device has some life left (or even if you don't think it does! Devices can often be refurbished) but you don't care to sell it, consider giving it away to someone who can use it.
Pass it on to a younger family member
An old smartphone can make a great camera for a kid. Just a couple days ago my 3 year old added about 125 pictures of the couch to my iPad camera roll. At least with an old cellphone I could disconnect it from my synced photos and he could practice to his heart's content.
Old technology can also make a great general-purpose device for a child–whether it's a tablet for a long trip or a cellphone so you can contact them while they're at school.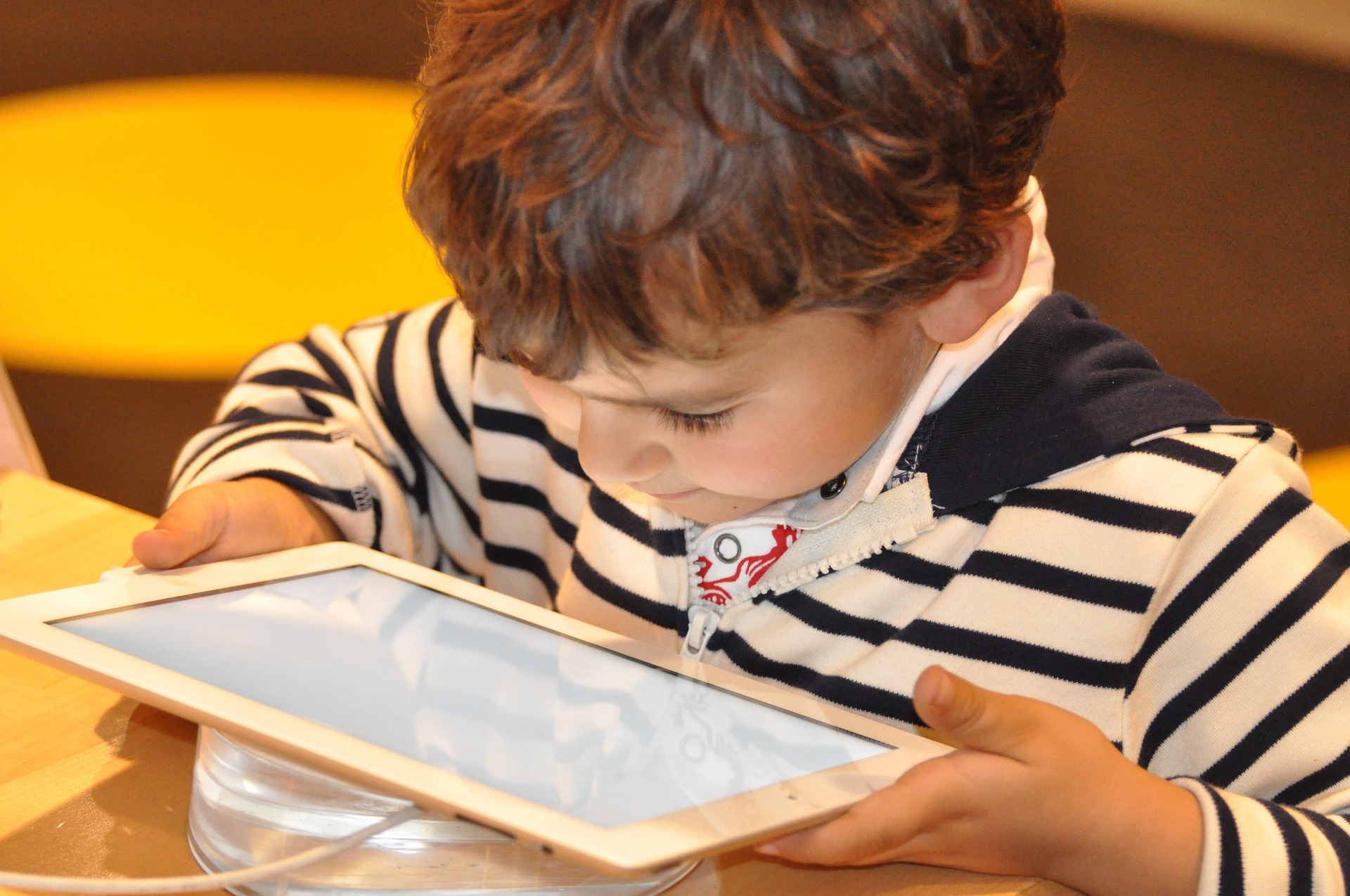 Just make sure you set up appropriate device restrictions on screen time and what they're able to access.
Donate it to someone in need
With so many donation options available, it's easy to find one that's in alignment with your own personal values. Here are a few options:
Find a cure for cancer
This one requires you to keep the phone stored away somewhere, but it's a pretty cool way to use your old technology for the greater good. Install the Garvan Institute's DreamLab app, and your phone will help researchers solve problems in the search for a cancer cure. You can install DreamLab on your current phone, too, if you want to let your phone moonlight as a cancer researcher.
3. Recycle Your Old Technology
If your device isn't worth any cash and is past its usable lifetime, or you can't find a non-profit you'd like to donate it to, you'll want to make sure you recycle it responsibly. Electronic waste (e-waste) contains toxic chemicals, including lead, mercury, cadmium, beryllium, and flame retardants, so you won't want to drop them in the trash destined for a landfill.
Apple and Best Buy will both recycle your device for free if they can't give you any cash for it. So will dozens of other companies, including T-Mobile, AT&T, Verizon, Sprint, Staples, Office Depot, Lowe's, Home Depot, Target, and others. You can search for a local recycler at Earth911 for any old technology you need to get rid of or Call2Recycle for rechargeable batteries and cellphones.
e-Stewards takes safe recycling practices a step further with a very specific set of standards. If you want added assurance that a recycler's practices are Earth-friendly, search this list for an e-Stewards Recycler. You can read more about e-Stewards and their standards here.
4. Repurpose Your Old Technology
Want to have a little more fun with your device and give it a new life before it gets recycled? Here are some really creative repurposing ideas.
Make a smart mirror
This one looks pretty simple, and I'm seriously considering it for my old Android. With a little time, a two-way mirror, and some craft supplies you probably already have in your house, you can turn an old Android phone into a mirror that gives you information and reminders for starting the day. You can find a complete tutorial and a link to the app you need to make it work here.
Create a Family Command Center
This is similar to the smart mirror idea, but even simpler. If you have an old tablet that's still functional, you can put it in a central location, like by the front door. Then you can use it to sync family calendars, leave messages for family members, and track chores or to-do lists.
All you need are a few apps for calendars, sticky notes, and/or to-do lists. Load it up with Cozi to keep your family organized across all of your devices.
Replace Your Cookbooks
I do a lot of cooking with recipes from the internet and usually end up with my laptop or iPad on the kitchen counter. I'm sure some of my laptop's keyboard quirks are a result of getting food on it.
With an old tablet, you can create a more permanent kitchen fixture (and keep it out of the way) by mounting it on a cabinet or wall. Use it to look up recipes (OneNote is a fantastic way to organize recipes you find online!), check for recipe substitutions, time food as it cooks, keep track of your shopping list, or play a little music while you work.
This article on PC World has some great ideas for how to use an iPad in the kitchen, including useful apps, ways to protect your tablet, and ideas for where to mount your tablet.
Use it as a dedicated music player
If you have an old, working cell phone and you like to listen to a lot of music, using it as a music player can help save your phone's battery life and minimize storage use. Load it up with music and you're good to go!
Store your media library or backups
Forget cloud storage. If you're replacing an old computer with a few TB of storage (or you can spare a couple hundred dollars to upgrade the storage), you can create your own storage solution for all your videos, songs, and photos.
Install Plex on the computer and your other devices, and you'll have a neatly catalogued, easily accessible media server for streaming your digital media no matter where you are.
An old computer is also a great option for backing up your important data. You never know when a device might fail, so having backups of important documents is always a good idea.
Create some cool art
When your device is really, and truly dead, you might still be able to get some use out of it with a little time and creativity. Here are a few ideas to get the creative juices flowing:
A tissue box from an old Apple G4.
A geeky desk clock or wall clock.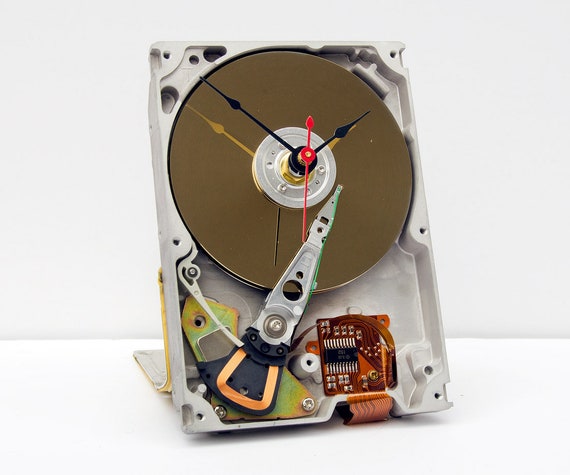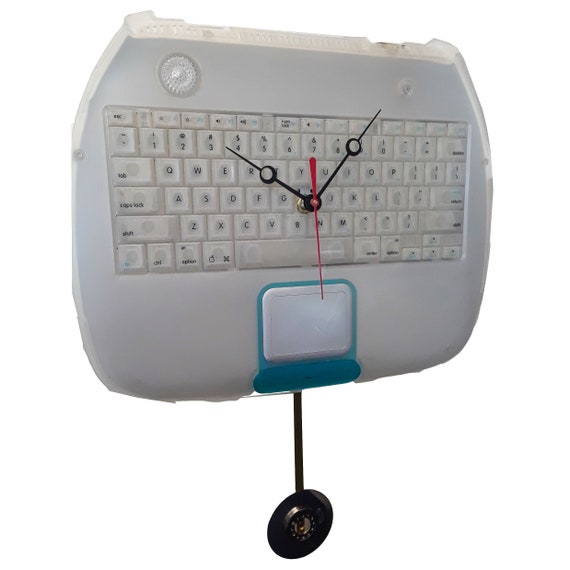 A circuit-board covered notebook that would make a great gift for your techy friends.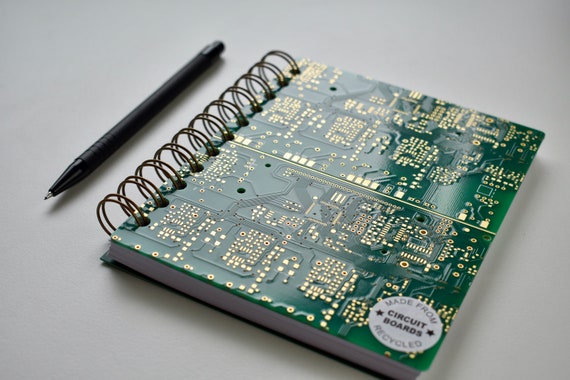 What do you do with your old technology?
Did you enjoy this post? Please share it to Pinterest!